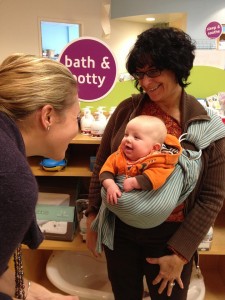 I can't help it, I just love moms and babies.
I can't see a little baby without wanting to scoop him up (and usually stick him in a sling. I'm kind of in love with slings, too). Ring slings are a bit old-fashioned, but they're still my favorite kind of sling.
Here's a video showing you how to safely position a newborn in a sling.